A numerical breakdown of Trump Presidency, so far: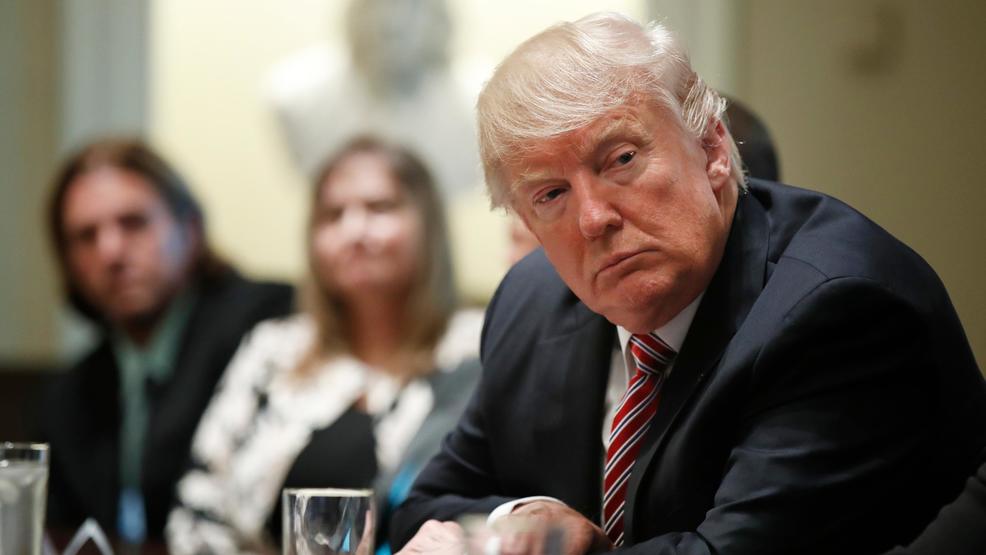 Friday marks one year since Donald J. Trump clenched the GOP presidential nomination. Now just one day over his 6-month anniversary as president, a numerical breakdown of his time in office so far:
Since the real estate mogul and reality tv star turned Commander in Chief, the national debt has dropped slightly to just $19.844 trillion. At the same time, under Trump's watch, the Dow Jones Industrial Average has risen nearly 2,000 points to hit just above 21,600.
So far, the president has tweeted from his @realDonaldTrump account nearly 1,000 times with 22 tweets mentioning his former Democratic-opponent, Hillary Clinton. 46 of Trump's tweets cite jobs or job growth and 82 tweets refer to fake news, fake media or fake stories.
So far, Trump has signed 42 bills into law, most notably the Accountability and Whistleblower Protection Act. Yet, the president hasn't passed a single piece of major legislation so far, with a healthcare bill still tied up in the Senate.
Along with three trips overseas, including his stirring appearance at the G7 Summit, Trump has visited 16 states in the last six months. Those are: Virginia, Pennsylvania, Delaware, South Carolina, Maryland, Michigan, Tennessee, Kentucky, Wisconsin, Georgia, New York, New Jersey, Connecticut, Ohio, Iowa, and including eight separate visits to Florida.
During his first Monday in office, President Trump kept to his word by pulling the U.S. out of the Trans-Pacific Partnership and just a few months later, made the controversial decision to also exit the Paris Climate Accords.
The President has held just one solo press conference so far, compared to the 11 President Obama gave during his first year. Most uncharacteristically, Trump has hosted five campaign-style rallies in the last 181 days- including one in Harrisburg to commemorate his 100th day in office.
With recent polls showing lower than average ratings for the 45th president, locals remain torn with their support.
"I just think that his environmental causes and LGBTQ stance is not doing well at all," says Harrisburg resident Kelsey Evans. "I really think he needs to listen to the people more."
In Marysville, the area in Pennsylvania with the majority of Trump voters in their population, local business owner John Edkins says there's not much Trump could do to deter his support.
"I'm fine with the ratings," says Edkins. "They don't bother me. They're numbers. Actions speak louder than words and numbers."
Unmute